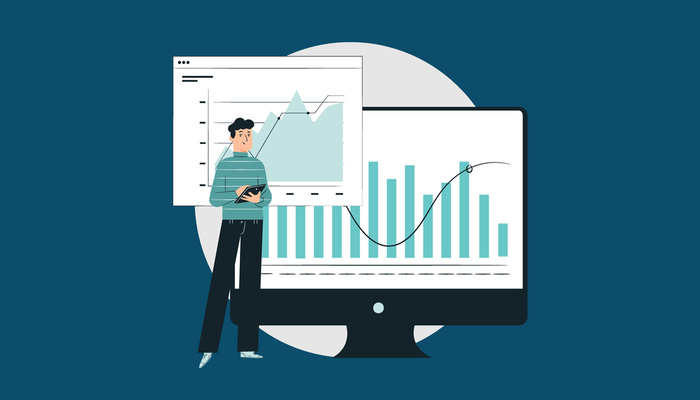 How To Build Your Investment Portfolio As A Young Adult
As a young adult, thinking about investments might not be your biggest priority. But the sooner you get started, the higher your eventual returns will be, and the better your financial position will be in the years to come.

There are a variety of great opportunities for young adults to start investing no matter your starting finances – whether you have a trust fund from your parents or grandparents, or if you just want to make the most out of every paycheck from your first job, there's an investment option for you.
Stocks and shares
Getting into the stock market may seem like a daunting commitment – especially during the present volatility caused by the COVID-19 pandemic – but more and more young people than ever are beginning to trade in stocks and shares. The appeal of stocks is that despite their volatility in the short term, they offer high returns over the long term.

Starting to invest in stocks early means you can begin building a portfolio from the very outset of your career, giving you the scope to acquire a diverse range of stock options in a short amount of time and maximizing your eventual profits. You'll also gain a passive income from any dividends you receive.

However, you should make sure you can afford this option – it's best to save up several months of living costs first so that if you lose your main source of income you won't have to sell off your assets to get by.
Exchange-traded funds
If you want to get started on the stock market but don't know how to begin building your portfolio, Exchange Traded Funds are a good first step. ETFs are parcels of stocks and shares sold as a single unit, based around a variety of different indexes and market areas.

The advantage of an ETF is that you can quickly build a diverse portfolio, as each one includes a number of different assets. This means that rather than putting all your eggs in one basket with a single stock investment, you can put the same amount of money into an ETF and spread the investment over multiple stocks, without having to research and buy them all individually.

You can also get Active ETFs, which are handled by professional investment managers to maximize returns. These are an especially good option for young adults, as your investment will be backed up by people with far more experience and knowledge of the market than you're likely to have.
Real estate investment trusts
Real estate is a great area to invest, partly due to just how much the sector is worth – Australia's residential real estate alone is worth a massive $7.1 trillion. Real Estate Investment Trusts (REITs) offer a simple way of capitalizing on the immense value of the property market, with minimal effort on your part.

Invest in a REIT, and your money is pooled with other investors to buy and operate a portfolio of properties. In return, you'll receive rental income from this portfolio in proportion to the amount you invested. Buying into REITs is another way to build a diverse investment portfolio, and isn't subject to the same volatility as the stock market, making it a more secure option.
Buy your own property
If you have the savings required, it's never too early to buy your first home. Unlike other investments, you'll be able to make practical use out of a house since you'll be able to live there. As a bonus, you'll avoid having to pay the ever-higher rent prices that 61% of 25-34 year olds are faced with.

The initial cost is high, and you'll have to pay off the mortgage, but your house will increase in value in the long term meaning a net profit.

Not ready to settle down? A house is still a good investment even if you don't plan to live there. Put it on the rental market, or let it out part-time using Airbnb or a similar service if you plan to use it as a part-time home base while traveling.
Start saving for a pension
It's not the most exciting option, but planning ahead for your pension is still very important. The earlier you start saving, the more you'll have when your pension matures (and you might even be able to retire early). What's more, there are tax benefits to paying into your pension, meaning you can effectively keep more of the money you earn for yourself instead of handing it over to the taxman.

As a young adult, thinking about investments might not be your biggest priority. But the sooner you get started, the higher your eventual returns will be, and the better your financial position will be in the years to come. There are a variety of great opportunities for young adults to start investing no matter your…