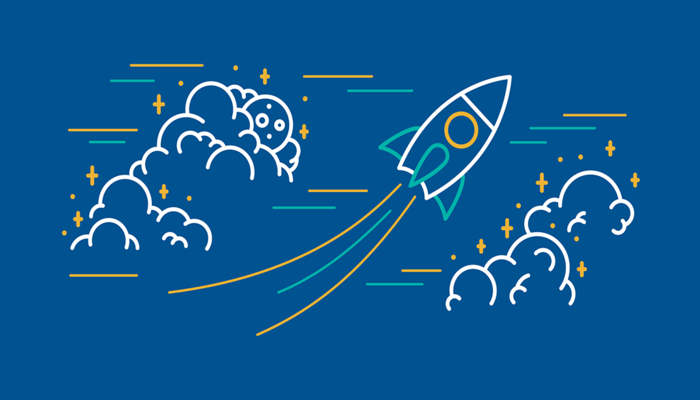 Simple But Effective Small Business Success Tips
Getting a small business up and running is tough. However, hard work doesn't end when you start trading. Making progress towards your goals is often just as difficult, as is knowing whether you're focusing on the right things in the first place.
So, to help take off some of the pressure, here are seven tips that will get you set up on the track to success.
Consult your business plan
If you realise that your business isn't performing quite as well as you hoped it would, your first port of call should be your business plan. Go back to the drawing board to evaluate your goals and assess whether they're realistic. You can always set new targets that you know you're more likely to hit.
If you're really struggling, you might have to consider a corporate restructuring. While a complex and sometimes time-consuming process, a restructure could help to boost your performance and revenue.
Focus on your customers
There are few things more important than your customers. So, make sure you're targeting the right people for your business. Remember that prospects who already want what you have to offer will be far easier to sell to, so appealing to an ideal audience is a surefire way to improve sales volume.
Then, once you've hooked people in, you should strive to offer a positive customer experience. Those who come away with a favorable opinion of you are far more likely to do business with you again in the future.
Spread the word
Word of mouth can do amazing things for a business. Positive reviews from people's friends, family, and favorite social media accounts will almost always be seen as more trustworthy than a company's own marketing campaign. As such, an incredible 88% of consumers said that they placed the highest level of trust in word-of-mouth recommendations from people they know.
Again, customer service plays a big part in ensuring that your business gets spoken about in a positive way. So, always aim to go the extra mile for your customers.
Market more effectively
While word of mouth can be critical to the survival of your business, it's not the be-all and end-all. In fact, without an effective marketing strategy, you probably won't have enough customers to spread the word in the first place.
Don't worry if you don't have the funds to launch an uber-expensive marketing campaign, though, because there are plenty of cost-effective ways to put yourself out there. Improving your social media presence, building mutually beneficial business partnerships, and cold calling potential clients are just a few examples.
Build a brilliant team
A lot of small businesses struggle because their owners try to do too much on their own. While you might have been attracted to the solopreneur lifestyle, you have to remember that there is only so much one person can achieve.
When you take on responsibility for every aspect of your business, something important is bound to slip through the cracks. So, look to hire people who have skills that you might not, and ensure that everything from your distribution to your communications always runs at maximum efficiency.
Watch your spending
Running a business, however small, is expensive. Whether you offer online services or you have a store in your local community, your overheads can get out of control really quickly.
To avoid falling behind on payments, you should conduct regular reviews of your expenses and major supply costs. It will take up more of your time, but it will be worth it. Or, if you'd rather not take on the extra responsibility yourself, you could always look to expense tracking apps that do a lot of the work for you.
Give yourself a break
No matter how important your business is to you, it's crucial that you strike an appropriate work-life balance. With chronic stress being one of the most common health issues in the workplace, the risk of burning out is all too high if you don't give yourself a break every now and again.
Far from helping your business to succeed, overworking yourself can lead to exhaustion, illness and it can cause you to make unnecessary mistakes. Set healthy boundaries and remember the quality of your input is more important than the quantity.

Getting a small business up and running is tough. However, hard work doesn't end when you start trading. Making progress towards your goals is often just as difficult, as is knowing whether you're focusing on the right things in the first place. So, to help take off some of the pressure, here are seven tips…