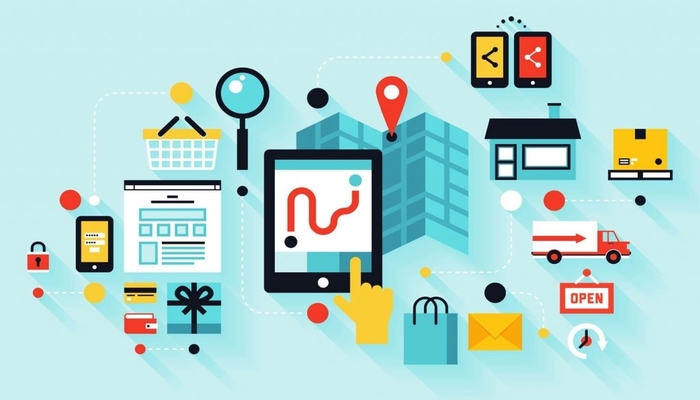 Why Go Digital Before 2020 Ends? Pro-Business Tips
Digital transformation is significant for business growth, and several studies have shown that bringing change in businesses with SEO for recruitment agencies. Either you collaborate with different firms or engage in modern ways with the customers. Recent studies have shown that digital transformation forecasts reach 2.3 trillion dollars in 2023 due to spending on technologies and services worldwide. And this shows a long-term view of the digital transformation process with the takeover of a 50% share worldwide by 2023. Technology has become a fundamental need for the business rather than a choice with the operative-initiatives. Thus, there a wave of challenges between IT firms. Business applications and connected devices are modifying their role permanently.
Here are different reasons given in this article why your business needs to go digital before 2020 ends;
Everyone expects on-demand
Nowadays, customers expect the experience in a professional environment as they have with technology in their personal lives. In business, it can be a challenge to achieve. Businesses demand more improved IT services and networking capabilities and, more importantly, get the user's good digital transformation experience. It doesn't just get the usability of applications but also experiences with IT teams.
Helping employees be more effective
Engagement of the workforce is a trendy topic; employees are searching for creating productivity and improvements with digital technology playing an essential role in helping employees become more effective. Digital transformation allows business functions, likewise finance and HR, to convert from manual processes to automotive areas such as payrolls. It helps the businesses to focus on wider opportunities. The network's essential role is to support innovation by establishing a remote working and providing access to technology on demand.
Security is a top business priority.
The main difficulty for many T leaders is how to place data at the edge of their network when they also need to secure it. It is increasingly complicated to data compliance and protection from attacks, but many security measures fail network forces staff is not performing correctly. Progressive businesses need to implement a security strategy all over the networks, applications, and data.
Strengthen business partnerships
Customer demands are increasing, and firms rely on other firms, working with suppliers and sub-contractors, and specialized consultants, these kinds of products interest customers. Visible business priorities could take preference when compared with internal enterprise improvements. More specifically, IT departments are stretched, and budgets can be tight. With business growth, the internal process becomes more efficient and flexible.
With digital marketing, a small business can compete with large businesses.
Digital marketing doesn't demand that small businesses have expensive tools and growth. But some tools need things depends on the knowledge and experience of the owners. For digital marketing, knowing your target audience is significant.
Make better decisions faster.
Today's enterprises have access to more significant volumes of data than ever before. The analytic tools and data set can also be converted into business insights that can be more informative and decide quickly. Inventions across data analytics are continuously rising the surface that makes faster decisions that result in progression.
The bottom line is that brad wants long-term success while investing in digital talent that understands the customer journey and interprets from informative insights. Digital transformation is fundamental for all kinds of businesses to improve long-term business success.

Digital transformation is significant for business growth, and several studies have shown that bringing change in businesses with SEO for recruitment agencies. Either you collaborate with different firms or engage in modern ways with the customers. Recent studies have shown that digital transformation forecasts reach 2.3 trillion dollars in 2023 due to spending on technologies and…