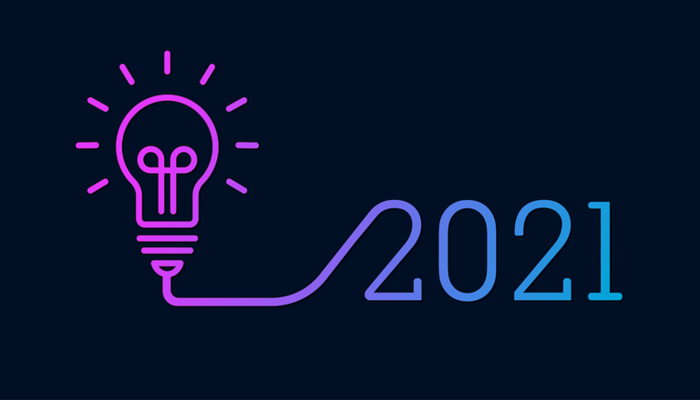 10 Businesses That Will Boom In 2021
2020 was a rough year but one thing the past year has taught us is that how we work and do businesses is changing. As we move into 2021 more and more of our interactions will be in the digital world. But it is not only digital that will boom in 2021, some physical skills are naturally going to be in demand too.
1. Video conferencing and streamers
As the COVID-19 pandemic is far from being resolved, it is expected that, in 2021, a continued work from home culture will develop. This brings an absolute necessity for video-conferencing software like Zoom or Microsoft Teams so that people can still be together in the safety of their own homes. This has also led to a boom in video recording technology, video graphical software, and even a boost in online streamers that need gear to get their video at that high production level.
As a side effect, more home improvements are being made, interior design, better lighting, and a growing permanence of the remote worker will save both time and money for workers and companies alike.
2. Food and general delivering
Restaurants are among the businesses suffering the most serious blow coming from the pandemic. People cannot (or choose not to) physically go to restaurants, so food delivery is a business growing greatly. Any business that has their delivery and speed down will make the big bucks (think pizza shops). This also applies to any delivery in general, including groceries, gifts, and so on, something that is expected to remain in 2021, at least while the pandemic is not eradicated. Many delivery services are now hiring drivers like crazy and paying competitive wages to those that can deliver rain or shine.
3. Crypto exchanges and various other crypto services
In recent weeks, the market value of Bitcoin has been on a tear! With the value now surpassing $30,000 a boon has to all crypto services and businesses alike
The interest in cryptocurrencies is not just benefiting businesses but also traders too. However, businesses that operate a crypto business exchange are set up to be the real winners.
Crypto kit solutions like open-source HollaEx Kit crypto exchange software are now giving anyone the chance to start a crypto-based business as an exchange and have it embedded on their website.
With a growing list of white-label solutions, 2021 will be the easiest year to break into the growing cryptocurrency and blockchain service industry.
4. Web developing
With so many curfews and moving restrictions around the world, a lot of businesses are moving their efforts towards the Internet, increasing the need for specialists who can build, maintain and upgrade websites, online shops, and more, making people with web skills highly desirable. The amount of online sites that are now opening to try their hand at selling goods online has exploded and practically being able to start a website will be a huge plus in 2021.
5. Graphic design
Just like with web developers, businesses need professionals that are able to effectively sharpen their visual image, with a special focus on the web side of things. Knowing this, graphic designing is a skill and business that will only grow this year.
The best thing about design is it is getting easier to learn and there are many free open-source graphical software tools to use.
6. General entertainment
Let's face it people are going to spend a lot of their time at home and while bored at home the thirst for entertainment is going to skyrocket. This is great news for clever content creations, live streamers, game creators, social media, and even adult content. This year will be the year the new PewDiePie will emerge and it might not even be on YouTube anymore, it could be in the video game industry which has grown a staggering 10% in 2020. The opportunity for game creators will be high and even for professional Esports gamers even higher.
7. Crypto trading
Just as was mentioned above, the crypto trading platforms are undoubtedly riding the biggest wave here but similarly, people who trade on these platforms are also expected to have a good year. As the interest in cryptocurrencies surge in 2021, there will be many opportunities in the markets and countries with economic issues.
For many, trading is a way out of the strife COVID has brought and will continue to be a rare opportunity for skillful traders in 2021.
8. Online teaching
With all the curfews and lockdowns many people are starting to do a little self-improvement through online learning, be it on the professional side, or just to learn something new, fun, and maybe even useful. People that can teach online courses will have a great opportunity to provide these services to those that want to learn.
Teaching can be done in even better ways online through prerecorded educational video material, screen sharing tools that give very clear directions and even traditional step-by-step well-written blogs can be better than in-person hands-on learning.
9. Cybersecurity
Because a fair amount of our time is spent browsing the Internet the opportunity for hackers and other cyber criminals has also increased. This gives cybersecurity experts a whole new world of opportunities to help build and safeguard people and companies online. Simple VPN services and other privacy-related tools are seeing a huge increase in usage.
10. Online physical trainers
Most people will probably agree that lockdowns have disrupted their exercise routines. 2020 has already shown that online trainers can have a huge opportunity with the COVID-19 pandemic and, considering that in 2021 people will still spend a lot of time indoors, it can also be a great year for these professionals. Another area that is growing is any app or in indoor devices that enable indoor activity. Think table tennis, aerobics, or yoga apps. Anything to get the body moving indoors.
Indoor equipment for example has seen a huge increase in sales which will bode well for any person or business that can provide the next indoor exercise equipment.
What's the biggest winning industry for 2021
Although those with technical skills are likely to benefit the most, you don't need to be a technology expert because charisma and people skills will also be in high demand in 2021.
People that know how to navigate online communities, that know how to create YouTube content and those with good communication skills are going to be needed online more than ever.
But one wave that can't be ignored is happening in open-source. Being able to utilize all the free software out there that can help you build your skills will be the biggest winning move that anyone can make in 2021.
Think open-source money such as cryptocurrencies and using or building on these crypto services or even simple website builders software.
To sum it up, there is no better time than now to learn skills online because there will be a growing demand for builders in the digital world and so learning how to contribute digitally is key.
So don't wait! Get in front of 2021 and go learn something, start that crypto idea, invest in yourself or create online content, join an online community, and share your expertise online.

2020 was a rough year but one thing the past year has taught us is that how we work and do businesses is changing. As we move into 2021 more and more of our interactions will be in the digital world. But it is not only digital that will boom in 2021, some physical skills…