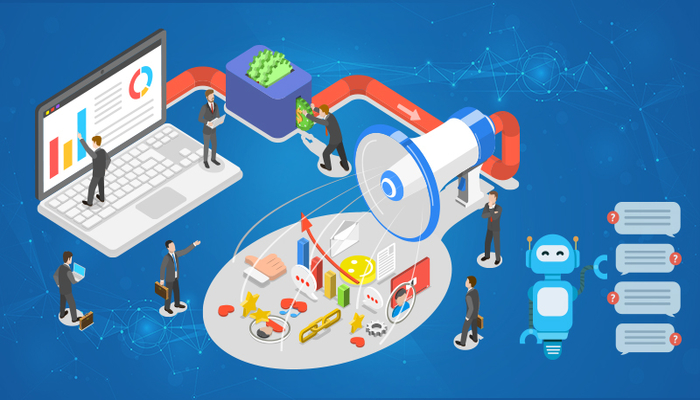 5 Digital Marketing Trends For 2021 And Beyond
Digital marketing is always constantly changing and evolving. While some of these changes become permanent for many years, other trends gradually become less and less current. The following digital marketing trend predictions are expected to be huge in 2021 and beyond.
Privacy
While the conversation surrounding user privacy and data ethics has been going on for a few years now, they'll become a reality for most brands at some point in 2021. Because our whole digital ecosystem can only function properly when all users can trust it. That's why some of the biggest names in software and technology have signaled they'll be taking the lead on consumer privacy concerns by limiting the use of cross-site tracking.
And it seems like these technology changes will make it almost impossible for anyone to violate any upcoming privacy-focused regulations. While marketers will be embracing a culture of greater consumer privacy, they'll also need to prioritize new strategies with more creativity in order to reach less targeted audiences. Many digital marketing experts will likely take advantage of contextual targeting in order to embrace the new privacy-first culture of the future.
Geo-fencing
Geo-fencing technology allows for real-time marketing targeted to an individual based on their location. A geo-fence can be set up to send a push notification with direct marketing to someone as soon as they either enter or leave a specific target area.
Although marketing to people based solely on their specific location is not a new idea, we anticipate geo-fencing will become an increasingly important marketing strategy in 2021. Especially for any client needing to convert existing digital users or social media followers into customers who visit their brick-and-mortar stores.
Voice SEO
As voice technology and artificial intelligence have continued improving the reliability and efficiency of our smart devices, it has seen the use of voice assistants rise considerably. As we continue moving to a speech economy, voice shopping is already worth billions of dollars each year. Including voice search in your marketing strategy enhances and adds value to your SEO by prioritizing semantic searches.
Voice SEO is an excellent way to continue spreading brand awareness, which also has increasing potential to become a lucrative channel that converts and drives sales. Over the next year, we'll start seeing an increasing number of businesses experiment with developing their own custom approaches to marketing with smart speakers using voice SEO.
Long-form content
Shorter length posts are going to start becoming less effective with search engines over the next year, which means your audience will be less likely to read it and engage. Long-form content of over 2000 words will soon attract the most traffic, as it provides readers in-depth exploration of subject matter for more complete answers, while also allowing creators more scope to establish their expertise. This content is specifically designed to attract more traffic by ranking higher in organic searches by allowing for more keyword targeting and increasing the time users spend on your website.
Personalization
Traditional methods of advertising are no longer effective. While people have been switching channels during commercials for decades, there's a growing number of people who are paying platforms like YouTube to avoid watching generic ads altogether. Tech blogger Antoine Bechara says, "That's why marketers will need to personalize all aspects of their digital advertising if they hope to stand out in the future." So, all marketing content including videos, pictures, audio, emails, and even products must be personalized based on each users' preferences, interests, experiences, communications, and behavior. From 2021 onwards, digital marketers will have to create advertisements that seem like they've been created specifically for each user, without relying on access to cookies for their online identity.
Final thoughts
From the death of third-party cookie collection and the rise of ethical data marketing to the invention of voice SEO and the change to longer content, there are certainly some major changes ahead for digital marketing in 2021. While technology continues changing and evolving as the year progresses — we need to ensure our focus is always on embracing these changes for the best chance of surviving what comes next.

Digital marketing is always constantly changing and evolving. While some of these changes become permanent for many years, other trends gradually become less and less current. The following digital marketing trend predictions are expected to be huge in 2021 and beyond. Privacy While the conversation surrounding user privacy and data ethics has been going on…