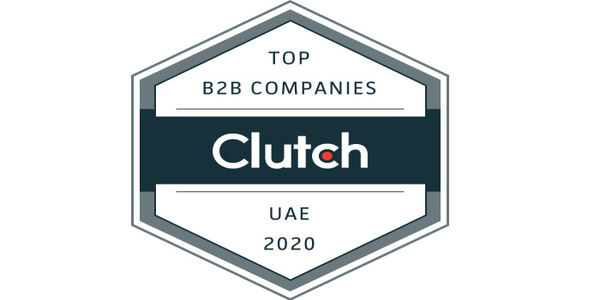 Orange Interactive Technology (Codelattice Agency) Awarded as Top B2B Company in Dubai by Clutch!
Orange Interactive Technology (Codelattice Agency) crafts a unique digital experience for your customers. We're a team of creative technologists and centennial marketers. We work alongside our clients identifying what drives their business and how customers interact with their brands.
Clutch is a B2B market research firm that connects service providers and buyers through data and verified research. Central to their process is client reviews. In their unique process, analysts have spoken directly with many of our clients and learned more about the services we provided, as well as technological capabilities, results, and business acumen. With an overall 4.8 rating, we've seen strong results from Clutch's extensive research process. We are thrilled to be recognized among leading digital agencies.
Our clients' participation made this award possible, and we want to thank them for their time and honest feedback. Excerpts from recent reviews can be found below:

"They were very professional in every aspect of the work." –Founder, 800fixing LLC

"Their developers are really professional and know what they're doing." –CEO, E-SHAHN
"I've worked with other players as well, in terms of website and Xamarin development, and I'd rank Orange as the best." –Director & Co-Founder, Bayzon

For Bayzon, we provide development services. Our work includes app development in Xamarin and Web Development in PHP.
"That is definitely a great achievement. Thank you, Clutch." –Vikas Mohandas, Director
We are so grateful for everyone who has contributed to our success and made our company what it is. We're looking forward to continuing to grow our platform on Clutch and collecting more reviews.

Orange Interactive Technology (Codelattice Agency) crafts a unique digital experience for your customers. We're a team of creative technologists and centennial marketers. We work alongside our clients identifying what drives their business and how customers interact with their brands.Clutch is a B2B market research firm that connects service providers and buyers through data and verified…