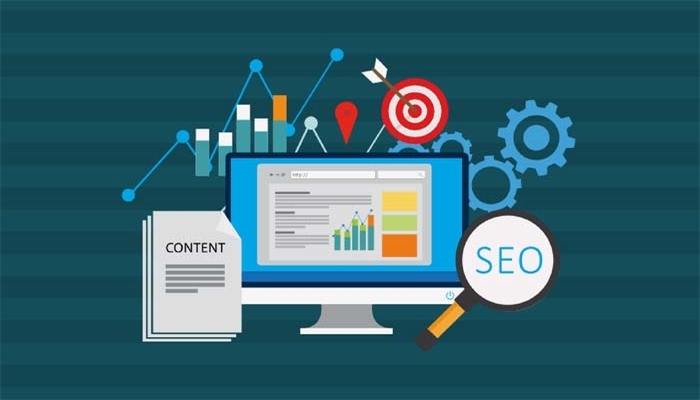 Why you shouldn't stop SEO in these tough times
Search Engine Optimization, simply known as SEO basically describes the logic behind the ranking of websites when you perform a search on a particular search engine. For beginners, let's start with what SEO is and why it holds the key to boosting the presence of your business website online. In a nutshell, we can define SEO as a strategy that helps increase the rate and quality of the traffic to your site. The whole process of is understanding what people are searching for online, the keywords they're using and the type of results they wish to see and content they want to access. Once you have the answers to these, you can connect better with the type of people who are in need of the product, service or content you offer.
Importance of SEO
This technique is used specifically to increase the ranking of your website on the search engines, thus increasing the traffic. In other words, SEO involves making certain changes to your website design and content which makes your site more attractive to a search engine. This will heighten the possibility of your website being displayed as the top result by the search engine on the results page. To do this, web indexes will scan and crawl through various sites to more likely understand what the website is all about. This encourages the search engines to progressively deliver more relevant search results to the individuals who surf the web using specific points or keywords. Additionally, the search engines will filter the webpage, identifying it as easy to navigate and read through, thus rewarding such user-friendly sites with higher rankings on the search engine results page.
SEO, as most of us know, is one of the best marketing strategies out there. Unlike advertising, SEO doesn't need much investment and if done right, can reap better results than paid advertising. Rather than reaching out to every potential client who might or might not need your service, SEO helps the clients in need find you sooner by portraying you as the best option. Instead of other marketing techniques that interrupt the consumers to display the ad of your website, SEO strategies aim at helping them find you on their own when in need. This not just makes things easier for the clients but also
assures more relevant visits for your website. You can be sure of the quality traffic with clients referring to your websites out of their need and not because you forced them to. If you consider your online presence a priority, then you are sure to surpass your competitors who don't invest in the same.
A pandemic followed by lockdown measures means a tough time for everyone. It's sure to hit the economy pretty bad. Such a scenario doesn't seem positive for businesses, big or small. It isn't about thriving anymore, it's about surviving. In times like these, our basic survival instincts seem to drive us. But does that mean you should deter yourself from trying to improve your business and its marketing strategies? We'd say no. Tough times like this calls for innovation to help your business get through all this with minimum damage. You've got to play your cards right and that means putting the internet to good use to help your business grow in a time of adversity like this. So what sounds better than SEO among online marketing strategies for the same? You should continue with your search engine optimisation techniques, especially in the case of small businesses. This will prove to be extremely helpful to prevent your business from sinking. There are numerous reasons for this.
Increase quality traffic
The first and most obvious one is that during a lockdown period, majority of the public is sure to spend a lot of time online. With no busy work schedules, people have nothing better to do but stay online almost the whole day. That means, your business is still accessible to the world via the internet and people would be visiting your business website for sure, maybe more often than ever. In such a scenario, you should make sure that your website is easily accessible to the public and is organized with a good interface. Any keyword related to your business or service should lead the potential clients directly to you. With SEO, you can be sure of the same.
Stay afloat amongst the crisis
As for your website, the top priority content should show up first and get the limelight. All this can be made sure using different search engine optimization techniques. You should be sure to put your marketing strategies to good use during a time like this. Use the right keywords for your website and maintain your SEO techniques to stay in the game. This will allow you to uphold your search results, thus preventing it from sinking in the panic of a lockdown and even get past your competitors who might have ignored the relevance of SEO in times like these.
Reach customers with buying intent and uphold your brand name
Giving up on SEO means a reduction in the organic traffic for your website and that can affect you at all times – a blow that's hard to recover from. So if you decide to rely on the SEO strategies to drive your website and stay updated, people are likely to have trust in your Brand name which will further strengthen your establishment. Thus, you may find your website bagging more views and visits, especially during these times. In times of a lockdown, people would need your service for sure but might doubt whether you're accessible or not. You can rely on SEO strategies related to this to let your clients know if you're open and if you're not then let them know when you will be. Also, make sure to update your website with SEO-focused content that's relevant in such tough times. With all these features, you can rely on your search engine optimization techniques to make it big and boost your business as best as possible during a time of adversity like this.
Summary
Search Engine Optimization is a great online marketing strategy to alter the ranking of your website in search results and make it easily accessible to the people in need. SEO strategies can guarantee more quality traffic to your website especially in recent times of crisis. During a lockdown period, people are sure to spend most of their time online. There is a heightened possibility that more people would try to access your business website. In such a scenario, it is important to make sure that you're easily accessible to them. Giving up on SEO can reduce the organic traffic drastically which is sure to leave a dreadful impact. You can also use SEO to let your clients know if you're open or not. The quality of your business website can be ensured with SEO techniques by maintaining a good interface, prioritizing important and relevant content, thus strengthening your brand name and preventing your business from sinking in times like these.

Search Engine Optimization, simply known as SEO basically describes the logic behind the ranking of websites when you perform a search on a particular search engine. For beginners, let's start with what SEO is and why it holds the key to boosting the presence of your business website online. In a nutshell, we can define…