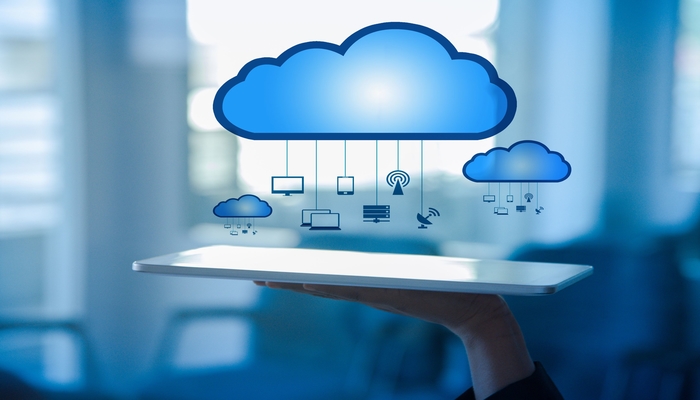 4 Big Cloud Computing Trends Impacting Enterprise
Cloud computing has become one of the most defining trends in the past five years. Plenty of enterprises have been utilizing cloud computing for business transformation and in the modernization of existing information technology infrastructure.

Investments in cloud computing have also had some steady growth, and the market is expected to hit an annual growth rate of 33.9% in public cloud services spending that's compounded over the course of five-years.

With emerging technologies such as blockchain and artificial intelligence continuing to use cloud computing as their platform, cloud computing is expected to continue to dominate the market in 2020. While there are a few emerging cloud computing trends for this year, here are 4 of the biggest ones that will impact enterprise computing.
Disaster Recovery
With more and more organizations jumping on the digital route, the cost of downtime has increased by leaps and bounds. For an e-commerce firm, for example, downtime can result in disastrous consequences such as missed opportunities and sales. Hence, in this technological era, it's imperative that enterprises have a proper disaster recovery strategy in place.

This strategy should consist of a cloud backup and restore solution that would be highly dependent on your business requirements. Backups should be done consistently and proper systems should be in place to ensure that there's something to fall back on in the case of an internal system failure.
Kubernetes
Launched by Google, Kubernetes initiated a huge shift in cloud computing technologies, and also resulted in the creation of a massive community. What did Kubernetes help to do? Just as long as Docker was installed, Kubernetes made it much easier to deliver standardized and portable software that could run anywhere without minding the computing platform.

The creation of Kubernetes made huge waves in the computing world and turned the concept of orchestration into reality. Users could now run dockerized and "cloud-native" workloads which made it much easier for enterprises to transition to the cloud and migrate from cloud-to-cloud. This trend of enterprises transitioning with Kubernetes is only expected to continue as Google embraces the hybrid cloud that was recently launched. This hybrid cloud allows users to take advantage of Kubernetes solution and host in either Google or other clouds.
Hybrid computing
With hybrid computing, enterprises will combine both public and private cloud which will allow data and applications to be shared between them.

This will allow enterprises to reap the benefits of flexibility and computing power from the public cloud for non-sensitive tasks while keeping business-critical and sensitive data behind the company firewall. Hybrid computing enables the best of both worlds with flexibility, scalability, and cost efficiencies with the lowest possible risk of data exposure.

In this current age, enterprises are also critical to most network architectures, and hence incorporating both public and private cloud models are essential assets. This evolving approach is a big cloud computing trend that's certainly worth monitoring.
Identity as a service
With the advancement of technology, it's important to have proper identity management systems in place to support governance, risk, and compliance with regard to strict regulatory requirements.

While identity management has usually been part of a bundle collection of hardware and software, identity as a service has become more prevalent in recent years. This solution is offered through the cloud on a subscription basis and is widely used in corporate environments for the management of identity.

The implementation of this service helps in providing user access to certain systems, but also restricting them from some of its components. The ultimate aim of identity management and identity as a service is ensuring that only authenticated users are offered access to applications or systems that they are authorized.
Summing up
These are 4 of some of the big cloud computing trends that are expected to impact enterprises. Having knowledge of these trends will better help you prepare your enterprise's IT infrastructure for the future of the cloud. It'll also be beneficial in influencing your enterprise's cloud adoption and migration plans for years to come.

Cloud computing has become one of the most defining trends in the past five years. Plenty of enterprises have been utilizing cloud computing for business transformation and in the modernization of existing information technology infrastructure. Investments in cloud computing have also had some steady growth, and the market is expected to hit an annual growth…