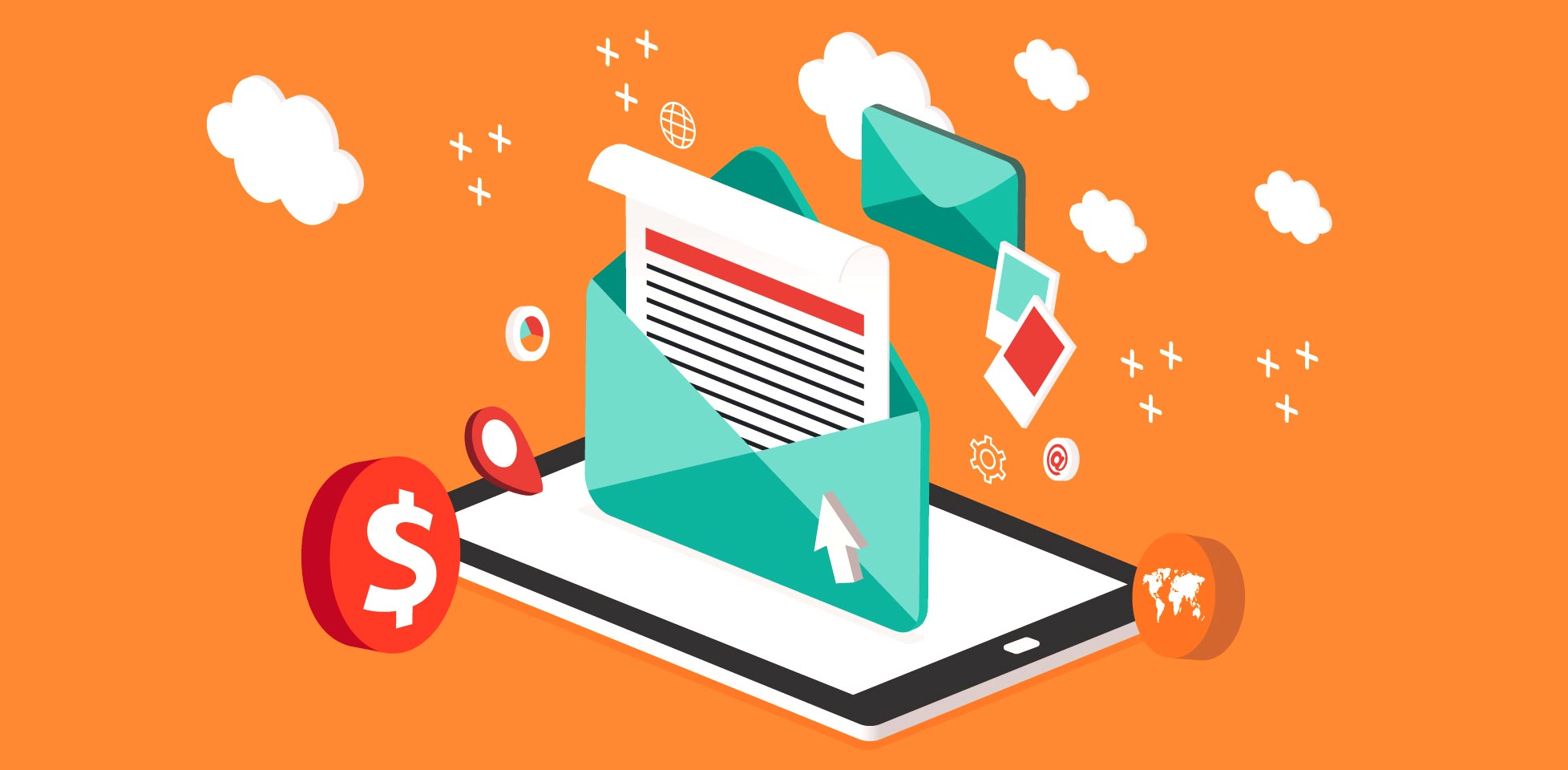 Maximizing email marketing success
Emails are forever
Yes, we're consuming the social days and people mostly receive all the information from the Social Medias. But in Marketing terms, some goodies like direct marketing and Email Marketing are essential in every brand's strategy. You may find this strange, since Social Medias segment your audience like no other media can, but know that good email campaign can build you strong customer relationships, provide you with some valuable data and even boost your ROI. But, no email campaign is easy to execute.  And it is not only the execution. As soon as you send that email, you need to maintain the focus and effectiveness in all your next campaigns. This means having your customers get attracted by your subject, having them open your email, read the content and most of all, not deleting the email.
Treat your email campaign like every other advertising campaign you have. Convey your message to the right audience, with the right tone of voice, with the exact edginess the consumer would like to receive and with the effectiveness like all your other ads you place. Email is the medium that is and will be forever, so below are few tips for having a successful email marketing campaign.
Who is this mail for?
Know your audience. This is the first must-have in delivering a successful email marketing campaign. Yes, your subject will ultimately attract the customers, but not if it reaches a wrong ones. Consider your customers the most valuable asset you have and place them in a clean neat list. Know their interests, free time and internet habits. Never ever spam everybody with your emails. And most importantly, don't ever assume "they might like", Know if they're going to like, since this is the only thing that matters. Start with building your list. The easiest thing you can do is offer your customers free sampling or discounts in order to receive permission for their contact details. As soon as you have the permission focus on asking hem the precise questions you need, guarantying your customers on data security. Ask only what you need and never too much since too many questions will lose your potential customers. Have a visible unsubscribe option for them, to make them sure they're not obligated to follow you, but they're doing it because they want to know more about your brand and products. Never spam. Never! Have a clear privacy policy that never fades your customers' trust. And last but not least, always make sure that your list is up to date. Mail addresses change but you need to track the return emails and always reach your customers.
Set your objectives and start with them
It is the same when starting a new business. You have to have a clear and moreover achievable objective and purpose of the business itself. Understanding the objective of sending emails will lead to the path of success. Understand your emails as a whole of several important fragments that equally produce deliverables. When having an objective for the overall email campaign, you don't just focus on your subject alone. The subject will have the desired click, but if the content doesn't deliver what your readers were interested within the subject, your email goes to trash. Keep the close connection between the subject and the body of the email. Even if your email has outstanding content, if it is not related to the subject and is not in the customer's field of interest or is too misleading, the customer will not read the email. Both your broad and narrow objectives should be in line with your audience. Mix and match and deliver meaningful email content that will eventually be beneficial for both you and the readers.
Catch the reader's attention: use catchy but clear subject
Yes, his majesty, the subject. It is important to make it catchy to grab the reader's attention, but more important is to deliver a message that will genuinely generate an interest in reading the entire mail. Be honest. Tell them exactly what your email is about. If your email is beneficial for them, let them know within your subject. Think about what you will say and how will you say it. If possible, write your subject so it generates an instant emotion about your email. Curiosity would be the perfect emotion to create, but urgency and sympathy will also do the work. Or you can simply go with call to action. Intriguing yet inspiring subject line delivers higher click-to-open rate. But, try to loose "FREE" in your subject. This is often used by selling spammers and most likely will not be clicked. Think more in terms of an opening line to a conversation you're about to have with your customer. You grab his interest with the introduction but continue his interest with the content of your conversation.
Converse while focusing on the message
If you have already set your objective, it's clear than email campaigns are more than communication. They send out what you have to say. They release your message. So in order to deliver your message right, you need to focus. First of all it would be highly useful if you subscribe to newsletters from other companies. As you do, you'll start thinking like a customer. You'll easily notice what messages you open and which ones you delete without even clicking. When writing your copy, always use conversational tone, make it direct and include call to action. Your readers will genuinely want to click on your emails if you let them know they receive valuable content. Drive their curiosity, not only in reading your emails but in visiting your website and ultimately buying one of your product or services. When an email speaks a concise and direct conversation to a specifically crafted audience, it can drive immediate and emotional benefit but also leverages curiosity. And when the conversation has started, you need to focus on maintaining it and extending it even further, by listening to the audience and adding some extra value for them. Make them engage with your emails. Ask them what they would want to know or have, like some juicy info, specially crafted offers, new services and discounts and always include your link to your emails. Try to personalize each message and even ask the readers to participate. How? Make sure you always include social buttons so the readers could easily share the content of your emails and continue the conversation on all other Social Medias.
Test your messages and measure the success
You've come up with mail concepts, you have good subject lines and you're about to launch your big email campaign. Stop. Before sending your email out, you need to do the test. You need to test out the look, feel and performance of your emails in order to achieve optimal results. For example, you have two concepts that you think would work great. Test them both between your employees, or friends. Find out which one performs better in terms of subject, body, call to action and you will have your winning email. There is a standard A/B testing for subject lines that determine whether your message is the right one to go to your readers' inbox. Also emphasize the images. Always use clear, royalty cleared images and even better; make photo shoots to have your own image base. Make sure all the links are in right position, all clickable, all delivering the reader to the right destination. The last thing you would like is to carry your customer to a different location than desired one.
After all tests have ensured your email is ready and you send it and launch your email campaign, make sure you'll able to measure the results. Measuring will help you see what works and what doesn't for your audience which will allow you to have better and better future campaigns. Try to gather as many data as you can. Look up for real-time reports and results via Google analytics or similar tools. A successful email marketing campaign will indicate high percentage of people who have opened the email. The open/send ratio improves with considering all above points, especially accentuate the audience segmentation. But ultimately, the success of your email campaign will be resolved at the moment when you truly understand the email as your marketing medium.
Automation as a tool
There is a great advantage in Email Marketing. You don't have to do everything by yourself. You can automate your email marketing. It's easy, affordable and can save you a whole load of time, while letting you more space in developing your other strategies or creatively express yourself. Orange Interactive Technology creates customized email marketing automation solutions, enabling you to build stronger relationships with your audience, while measuring your results and keeping track of all previous and next campaigns.
Emails are forever Yes, we're consuming the social days and people mostly receive all the information from the Social Medias. But in Marketing terms, some goodies like direct marketing and Email Marketing are essential in every brand's strategy. You may find this strange, since Social Medias segment your audience like no other media can, but…